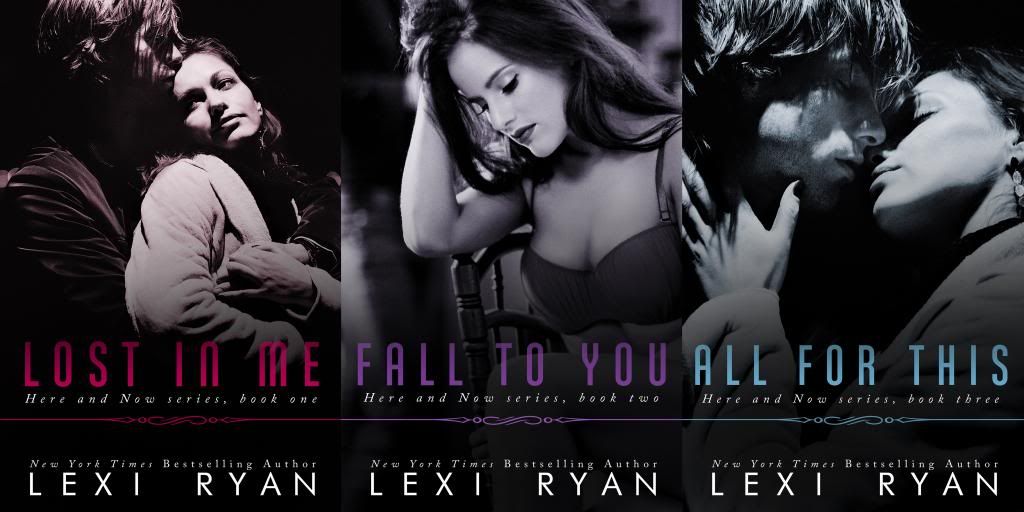 A new series from
New York Times
Bestselling Author Lexi Ryan, Here and Now is a sexy New Adult Contemporary Romance series that fans are sure to love.
Covers designed by Okay Creations
Torn between the man she's walkways wanted and the man she can't remember...and yet can't let go.
Lost in Me
(Book #1)
Expected Release June 2014
Expected Release August 2014
Once a college English professor, I now write full time. I live in rural Indiana, where, when I'm not writing, I get to hang out with my husband and two kids–a six-year-old boy and a two-year-old hellion, er, girl. Not surprisingly, reading and writing remain my favorite activities, though both come in bits and pieces these days, not the big hunks of time I enjoyed before I had children. When I'm feeling virtuous, I like to go running (I use that word liberally. I'm really, really slow) or do yoga. Don't worry, I'm always careful to balance out such activities with a hearty serving of ice cream or a chocolate martini.
Cover Reveal Author Giveaway
(1) $25 USD Amazon or Barnes and Noble Gift Card - International
a Rafflecopter giveaway